Removals & Storage Services
Eazy2move Removals London, with a diversified team of experts, provides outstanding removal services throughout London. When moving from your home or office, you will likely need to juggle various jobs simultaneously in order to keep the process running smoothly. Before you can even begin to move any furniture or boxes usually paperwork to do or family issues to sort out. However, with Eazy2move, you can let us take care of the moving process whilst you manage other tasks.
Fully Insured Removals London Service
Our London removal services cater for all kinds of customers, and all kinds of possessions. From antiques to fine art, we will transport your belongings with the utmost care and attention, regardless of their value. Whether you're moving down the road or across the world, our team are perfectly situated to help you with anything you need.
From packing your items carefully and safely to providing you with secure storage solutions for when you need to find temporary accommodation for your possessions, each aspect of our service is second to none! We use only the best and safest packing materials to ensure your items are stored perfectly and protected comprehensively throughout their journey.
When you use our house removals services, you will benefit from an experienced team with a commitment to customer service. We also offer our skills as piano movers, so you don't have to worry about your piano being bashed off walls or down stairs by careless removal staff – we will ensure it arrives at your new property exactly as it left your old one.
A Complete Removals Service
We don't just pack up your things and leave, leaving behind a mess for you to clean up – we also offer cleaning services that ensure your property is sparkling clean from top to bottom. If you need some help keeping your premises fresh, then our expert cleaning services are perfect for you.
We proudly provide removals London can rely on, cleaning, packing, storage and plenty more for customers in St John's Wood, Hampstead, Notting Hill and the surrounding areas, so get in touch with us today to find out what we can do for you.
We offer an honest and transparent removal service with no extra charges or hidden fees. All our moves are supervised by team leaders and will be informed of all your requirements well in advance.  However big your move is, we can handle it safely and professionally – keeping you informed throughout the process.
Eazy2Move – London's go-to removal company.
Eazy2Move Removals News Blog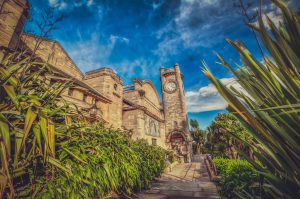 Moving to a new city can be overwhelming, but it can also be an opportunity to explore and discover new places. London is a city
Read More »
Secure Storage from just £9* per week
Call today on 07894 811738 · Email us Send us email